TCRC -- Twin Cities Repeater Club
ARRL Field Day
By w0kf - Date: 2006-06-14 17:24:44
ARRL Field Day, June 23,24,25, 2006. Same location as last year!
Setup after 5:00PM Friday(6/23). Field Day begins at
1:00PM Saturday and tear down starts at 1:00PM Sunday.
Come out and join us for the best Field Day ever!!
The site is 3 miles South of the intersection of Co Rd 42
and Hwy 3 along the west side of Hwy 3. We are
located on the left at the top of the hill about 1 mile South
of the wayside rest. Look for the TCRC signs along the road.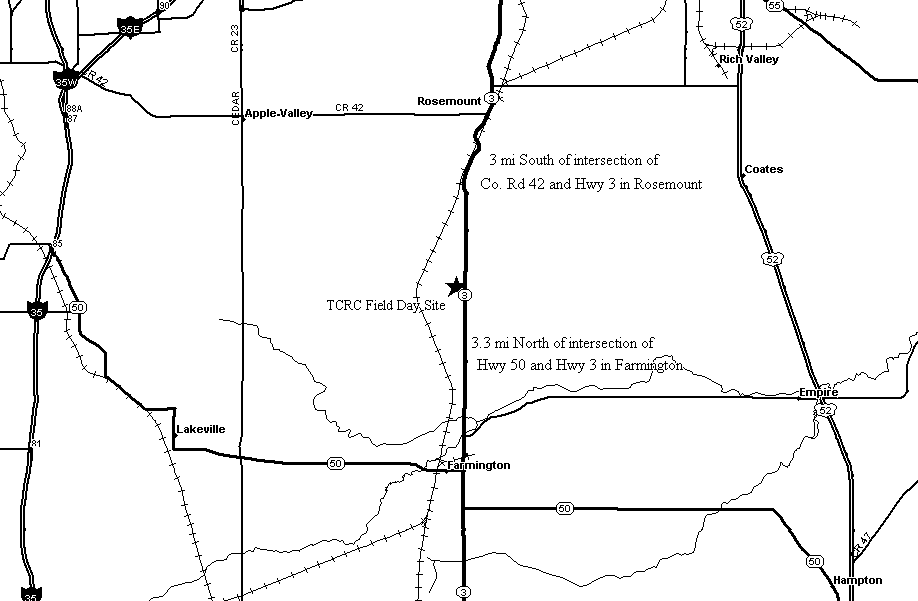 1
---
This announcement was printed from TCRC -- Twin Cities Repeater Club
http://www.tcrc.org
The URL for this announcement is:
http://www.tcrc.org/article.php?sid=140